Mitigate Risk, Protect Your Information, Deliver the Message
Incite Messaging Server
The Incite Messaging Server is a secure email platform that enables your users to send confidential messages in a risk-free environment. This product includes an audit trail, assured message integrity and assured delivery.
Web X Mail
WebXMail offers flexible access to email over the Internet, with unrivaled reliability and risk management. Users benefit from simple, platform-independent access that they can count on to be completely secure with guaranteed availability.
Up to 60% of your critical corporate data is sent and stored via email. If improperly filed, deleted or inappropriately shared, those messages can expose your enterprise to increasing legal and financial risks.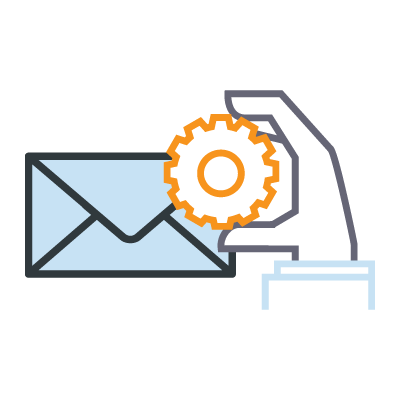 Email-Manager
Email-Manager provides a central repository and allows you to restrict access to email content according to your established email management policy, significantly reducing risk.
Platforms we support include: Linux, Unix and Windows NT.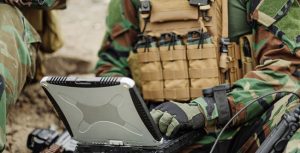 Providing security and reliability for British ARMYMAIL
Read case study
In the military sphere, confidentiality and security are of paramount importance, and data transfer cannot be jeopardized. When the British Army was looking for a messaging server that was reliable, secure and scalable, it chose products developed by Incite Software Solutions, because we offered the only system capable of meeting their specific requirements.
Steria, on behalf of the UK Ministry of Defence, chose the Incite Messaging Server for its Electronic Messaging Service (EMS) — a comprehensive communications infrastructure for the British Armed Forces that connects almost 200,000 service people worldwide. The EMS is used for both operational (mission-related) and non-operational (day-to-day) messaging.
Hundreds of Incite Messaging Servers were deployed as the core of the EMS, which provides managed, enterprise-wide electronic messaging and directory services for the Ministry of Defence's heterogeneous information systems. Key benefits of the EMS Service include a significant reduction in the cost of postal and courier mail; increased productivity due to improved information flow within the organization; transparent communication between users of disparate information systems, and less time spent on administrative and management tasks so that personnel can spend more time on important, front-line duties.
"The EMS implementation represents the first time that the MoD has been able to communicate electronically across the commands and business divisions on a global basis," says Major Jon Williams, Director, EMS for the UK MoD. "Steria, working with partners like ISS, has been able to design and deploy a system that delivers genuine business benefits to our organization. The service will have a real impact on our personnel, allowing them to do their jobs even better than before."
Meeting the messaging needs of Spanish Customs and its industry partners
Read case study
AENA, the authority responsible for all airports in Spain, needed a robust, reliable and secure email messaging system to communicate with the Spanish Customs and Tax Administration regarding all incoming and outgoing cargo.
A secure and reliable choice
The Madrid-Barajas airport, for example, daily handles some 300,000 tonnes of cargo destined for points around the world. This cargo— including perishable foods, livestock and hazardous goods—must be properly declared, handled and sent to destinations without delay. In addition, because cargo traffic at Madrid is growing by 9% annually, AENA needs a messaging solution that can handle increasing numbers of transactions without sacrificing either speed or stability.
An integrated solution
AENA chose the Incite Messaging Server for its reliability, high security and ease of configuration. The Incite Messaging Server also complies with standards for UN/EDIFACT messaging. Running on Sun Solaris and HP-UX platforms, the server provides connectivity between reservation/handling systems built in-house, and COMPAS, the processing system used by Spanish Customs.
The Incite Messaging Server is also used to process customs declarations. To encourage electronic filing, Customs offers four different processing options—yet, like the cargo handling organizations at Madrid-Barajas, most users have chosen to exchange documents using the EDIFACT standard, via the Incite Messaging Server. The result is that over 80% of the 15 million declarations processed annually are received over the Incite Messaging Server on HP-UX.
AENA also serves as an intermediary between shipping companies and the Spanish Tax Department. Declarations are sent via the Incite Messaging Server through AENA to the Tax Department, and then routed through AENA to the shipping companies with either an acceptance or a rejection attached to the declaration.
Systems integration partner
Indra Sistemas, Incite's partner in Spain, has worked closely with these agencies to ensure smooth system implementation and to maximize efficiencies. Their business knowledge and technical expertise have made them an invaluable partner, truly creating a "win" for the customer.
"…AENA wants to have control over the merchandise that is shipped through the airport," says a representative of Indra Sistemas, explaining why individual shipping companies do not have direct contact with the AEAT. "The Spanish Tax Administration lets only a few IP addresses have contact with them," he says. Only an impermeable email system like the Incite Messaging Server is able to meet the high security needs of these users.
In an environment where downtime could have disastrous consequences, Incite's software provides a reliable message transport system, allowing commercial and governmental organizations to interoperate seamlessly and successfully.
Messaging servers for the world's largest provider of network solutions to the air transport industry
Read case study
Messaging servers for the world's largest provider of network solutions to the air transport industry
SITA is the world's leading provider of global information and telecommunications solutions to the air transport industry, with annual revenues of over 1 billion dollars. It is responsible for providing the global network services, IT infrastructure and IT applications that enable air transport organizations to operate seamlessly.
In 1989, SITA handled 30 billion messages annually and had 385 members; by 2000, the number of members had nearly doubled and total traffic over the network grew to 170 trillion characters.
SITA's existing environment consisted of older, proprietary messaging servers on aging RS6000 hardware. Applications included ADMD/PRMD, access to Telex and SMTP gateways. A significant upgrade to the hardware environment necessitated a long, hard look at the messaging software.
SITA needed to deliver high reliability messaging services to tens of thousands of users, without interruption and with better performance. The organization wanted a solution that could work with existing mail clients on the desktop and that would interoperate with messaging servers from other vendors. They also wanted users to be able to send messages by multiple protocols.
The Incite Messaging Server met these requirements and more. Working closely with Incite Software, the SITA messaging group tested the new systems against the old, and the resulting solution proved to be both technically superior and less expensive.
For SITA's Service Manager, these messaging enhancements — and cost savings — are just the beginning: "We are committed to migrating all of our services to the Incite Messaging Server."
Secure and reliable messaging for Switzerland's largest employer
Read case study
Migros Genossenschafts Bund (MGB), Switzerland's largest employer, works with hundreds of supply chain partners. As a retail business providing just-in-time grocery production, distribution and sales, it depends on constant communication with suppliers large and small.
MGB realized it was time to upgrade their messaging system to an open environment that supported dual protocol messaging. The company needed a high volume, reliable, open solution that could work with their chosen hardware and EDI applications—and could be integrated with the myriad technical needs and capabilities of their many suppliers and customers.
The Incite Messaging Server became an integral part of the solution, chosen for its reliability, extensive features and ease of use. Incite's renowned technical support was an added benefit. After all, in the high-paced operations of MGB, any system downtime would be extremely disruptive—or even potentially catastrophic.
Incite support staff worked with MGB's technical team throughout the installation and configuring of the new HP-UX machine, and then stayed "on alert" as MGB began to add partners to the new system. Incite provided extra assistance, including 7 x 24 pager support, during this critical period. The implementation went very smoothly, allowing MGB to phase-out the legacy system and continually add partners to the new one.
The result is a flexible solution that provides both enhanced communication and peace of mind. "The messaging system in the EDIFACT environment works with absolute stability," says MGB's IT Manager.
Effective and responsive technical support;
 we know how important email is to you
Our knowledgeable support team have the right training and tools to resolve any issues quickly and effectively. Contact us for more information about purchasing software support.
Support hours
You can reach us by email or phone, Monday to Friday, 9:00 AM to 2:00 AM GMT. Please include the unique software ID from your license agreement. Enhanced 24×7 support is also available.
Email us at support-group@iss.ca, contact us by phone, or use the form on this page.
Large mission-critical messaging systems can be very complex; we can take care of that for you
Although system administrators can install our products, it is sometimes preferable to have our implementation experts work with your team, at your site. Our goal is to help you achieve the level of throughput and security that defines your ideal email messaging system. We will work with you to determine whether remote support or our onsite implementation solution is optimal for you.
About ISS InciteSoftware
A division of Lucidea, ISS Incite Software has been providing the highly secure, high performing, assured delivery and interoperable messaging essential to military, governmental and financial organization operations, since 1987.